The Kavli Trust owns the Bergen-based Kavli food group, and this ownership provides the basis for its financial support of good causes. Part of Kavli's profits are reinvested to strengthen and develop group's operations, while the remainder benefits research, cultural activities and humanitarian work through the trust. Although the overall amount can vary from year to year, donations from the trust have recently increased substantially. To read about Kavlifondets support of NorVect's conference, click here .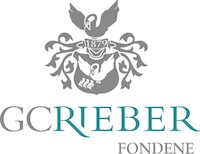 The GC Rieber Funds contribute to social welfare, the arts and research. The Rieber family has always acknowledged that the company GC Rieber AS is part of the wider community. This led to the establishment of the first GC Rieber Fund in 1929. Several Funds have been set up since, the most recent being Paul (Paal) Rieber's "Fond til støtte for utdannelse av supplerende terapier" in 2012. To read more, go here.

Fred. Olsen & Co. dates back to 1848 when the Fred. Olsen family first engaged in shipping. The company is in charge of the day-to day management of Bonheur ASA (BON) and Ganger Rolf ASA (GRO), both listed on Oslo Stock Exchange. BON and GRO have owning interests in a fleet of drilling vessels, cruise vessels and transport- and installation vessels for offshore wind turbines. The companies also hold interests in other renewable energy activities, including a portfolio of wind farm projects. In addition Fred. Olsen & Co provide managerial services to other Fred. Olsen related companies. To read more, go here.

Through Education, Awareness, and Action, ILADS promotes understanding of Lyme and its associated diseases and strongly supports physicians and other health care professionals dedicated to advancing the standard of care for Lyme and its associated diseases. Several members of Ilads will speak at the NorVect conference 2015. To read more about ILADS' work, click here

The Norwegian Lyme Borreliosis Assosiation is a patient organization founded i 2009 by patients and family of patients that have fallen ill after tick-bite. The organizations supports and counsels patients with tick-borne illnesses and work to increase the knowledge regarding diagnostics and treatment in Norway. To read more about the association, click here. (Norwegian)

The Swedish Lyme Borreliosis and TBE Association was founded in 2005 and works to raise awareness on tick-borne illnesses in Sweden. To read more about the organization, click here. (Swedish)

Sivilingeniør Njål Hansson AS is a Norwegian distributor of electronics which was founded in 1971. The company has more than 5000 products in its portfolio with focus on radio / TV / computer og AV. The company is family-owned by Njål Hansson, his wife and daughters. Read more here.

Scandic is the unrivalled market leader in the Nordics with nearly 230 hotels. Every day, our 14,000 team members work with one single goal in mind, to make our guests welcome to stay with us or meet with friends or for work. As the Nordic region´s most sustainable hotel operator we´re always focused on the environment and social responsibility. Read more about Scandic here.