"Connecting the Dots on Vector-borne Diseases"
"Connecting the dots" is defined as:
"To draw a line between all the dots until the outline of an image is revealed"
"The ability to associate one idea with another to see the bigger picture"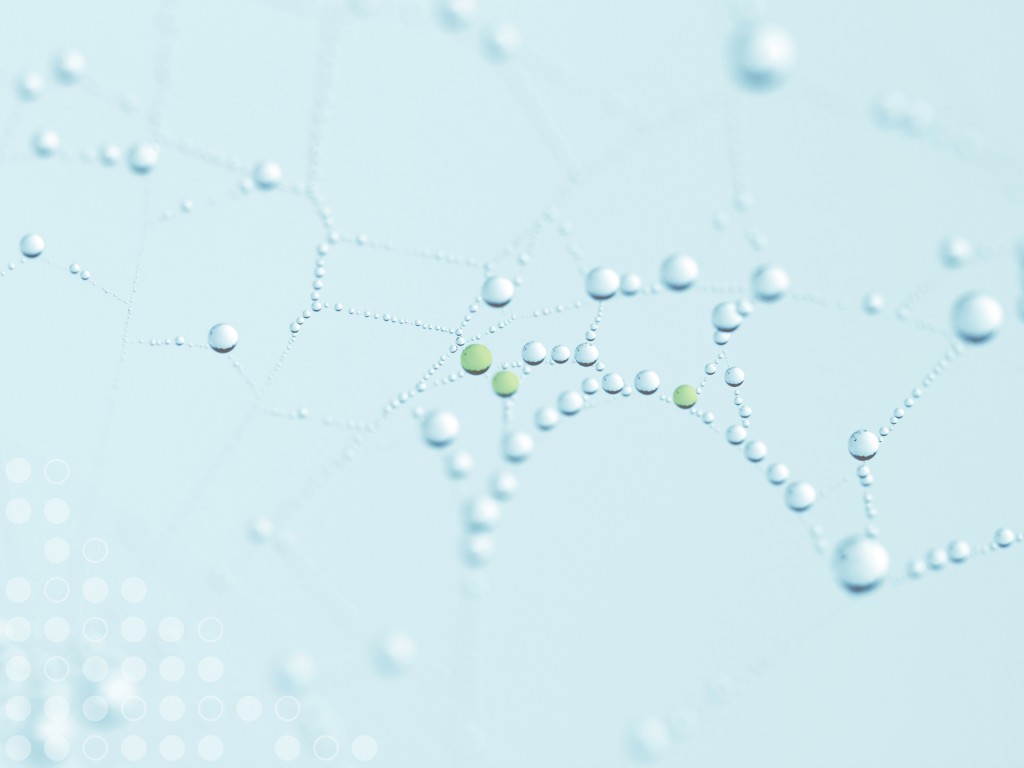 How does this relate to vector-borne diseases?
Vector-borne diseases have, to this point, puzzled researchers and clinicians world-wide. Amongst the most known of these, Lyme Borreliosis, is now considered an epidemic, as the number of infected people in many countries across the globe has exponentially risen. Not only do more people fall ill, but an increasing number remain so for years, despite being treated according to the respective national guidelines.
What so many clinicians fail to see is that Lyme disease is only one piece in a bigger picture. It is therefore important to look beyond Lyme disease to understand why patients do not get well. This vector-transmitted disease is often followed by a number of other infections, often referred to as co-infections. Studies have shown that a tick can transmit several infections in just one bite! So although the Lyme Borreliosis has been sufficiently treated, other, less known infections, such as Bartonellosis, Babesiosis, Ehrlichiosis, Mycoplasmosis and Ricketsiosis are often overlooked and can impede recovery. Diagnostic tools often fail to uncover these diseases, and many doctors are not familiar with the clinical picture of overlapping symptoms that these infections often give.
In addition to all the co-infections, which require specific diagnostics and treatment protocols, patients with vector-borne diseases who go undiagnosed and untreated for years may also develop chronic complaints and disabling conditions. These chronic complaints can be a result of imbalances in the body, for which more than just antibiotics are required to fully recover. It is not always easy for the clinician to adequately understand all the different complaints that a patient with vector-borne diseases presents. Which symptoms are related to the infections, and which are just a result of untreated infections that have destroyed vital organs or functions in the body? An over- or underactive immune system, an imbalanced endocrine system, gastrointestinal complaints, insufficient detox pathways, methylation problems, neurodegenerative symptoms are all examples of what can happen, if the vector-borne illness is not treated timely and in a holistic manner. These conditions require extra support and specialized treatments.
It is also important to remember that Lyme disease is known as the great imitator and can mimic every disease process including Chronic Fatigue Syndrome, Fibromyalgia, autoimmune conditions like MS, psychiatric conditions etc. Consequently, identifying a vector-borne disease can be tricky and patients often end up with differential diagnoses.
Accordingly, understanding vector-transmitted diseases requires the uncovering and linkage of many small pieces in a greater puzzle. It requires creativity, curiousness and knowledge to connect all the dots. It requires the ability to think outside the box. In particular, it's a matter of asking the right questions, such as:
"Why are so many people falling ill?"
"Why do they not recover with the standard treatment protocols?"
"What are the patients' own experiences with different treatment regimens?"
"What can we learn from success stories where doctors have managed to get their patients well?"
"Why do so many improve their health or recover with long-term medication?"
"Why is one patient recovering, whilst the next remains ill despite identical treatment?"
The objective of the NorVect Conference 2015 is to identify and connect the missing dots on vector-borne diseases. This will be the red line for the conference, during which presenters and delegates from all over the world will join together to uncover and link up as many pieces as possible of this complex puzzle. Not only will the latest research on Lyme disease be presented, but a special focus will be held on co-infections, many of which can be even more difficult to diagnose and treat than Lyme disease itself. Also disease processes that may occur as a results of the infections having turned chronic, or complaints that accompany vector-borne diseases that may halter recovery will be looked upon.
NorVect wants to look beyond the constraints of today's reality. New knowledge and wisdom are created through dialogue, curiousness and being open-minded. As the field of medicine constantly discovers new truths and discards existing doctrines, NorVect believes it is important to look beyond established wisdom, and connect the dots we don't yet see.
The Speakers attending the NorVect Conference are:
Gad Baneth, DVM, Ph.D, Dipl. ECVCP
Carl Morten Motzfeldt Laane, Ph.D
*This list will continuously be updated with new speakers attending the NorVect Conference 2015. Please see more information on speakers here.
To read more and register go here.
"Det 21. århundres stadig mer alarmerende infeksjonsproblem –
Borrelia og koinfiserende mikrober"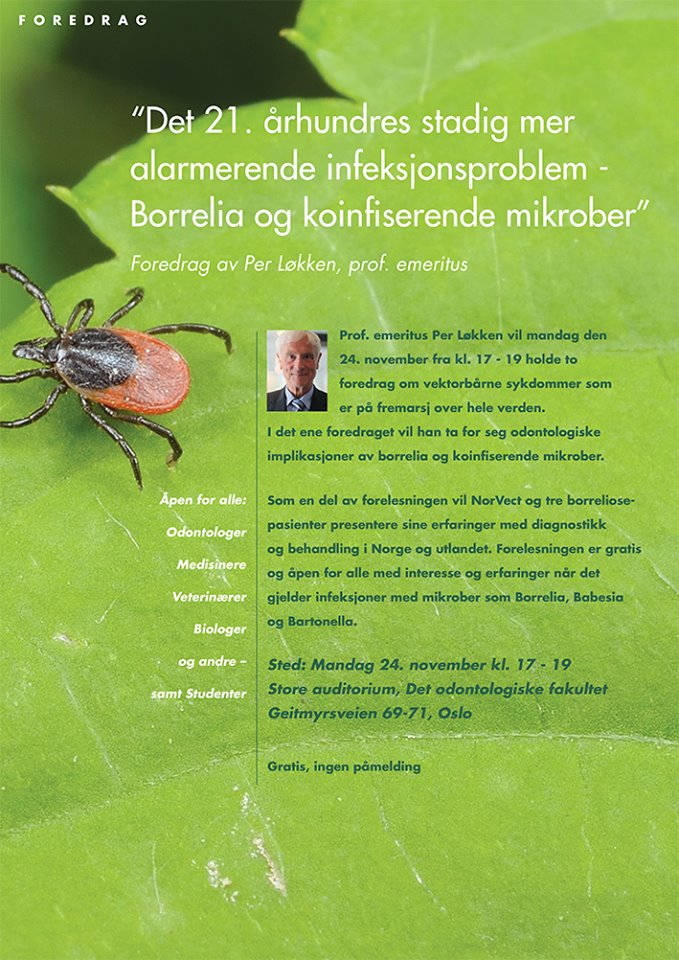 Som en del av forelesningen vil NorVect og tre borreliose-
pasienter presentere sine erfaringer med diagnostikk
og behandling i Norge og utlandet.
Last ned invitasjonen her: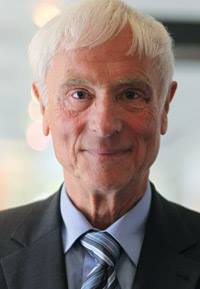 Foredrag av Per Løkken, prof. emeritus
Seksjon for odontologisk farmakologi og farmakoterapi, IKO
Det odontologiske fakultet, Universitetet i Oslo
Sted: Mandag 24. november kl. 17 – 19 i Store auditorium
Det odontologiske fakultet, Geitmyrsveien 69-71. 0455 Oslo
Som en del av forelesningen vil NorVect og to borreliosepasienter
presentere sine erfaringer med diagnostikk og behandling i Norge og utlandet
Forelesningen er gratis og åpen for alle med interesse og erfaringer når det gjelder infeksjoner med mikrober som Borrelia, Babesia og Bartonella. Odontologer, Medisinere, Veterinærer, Biologer og andre – samt Studenter
Hvis du ønsker å delta, send oss en email på info@norvect.no for påmelding, da vi har begrensede plasser.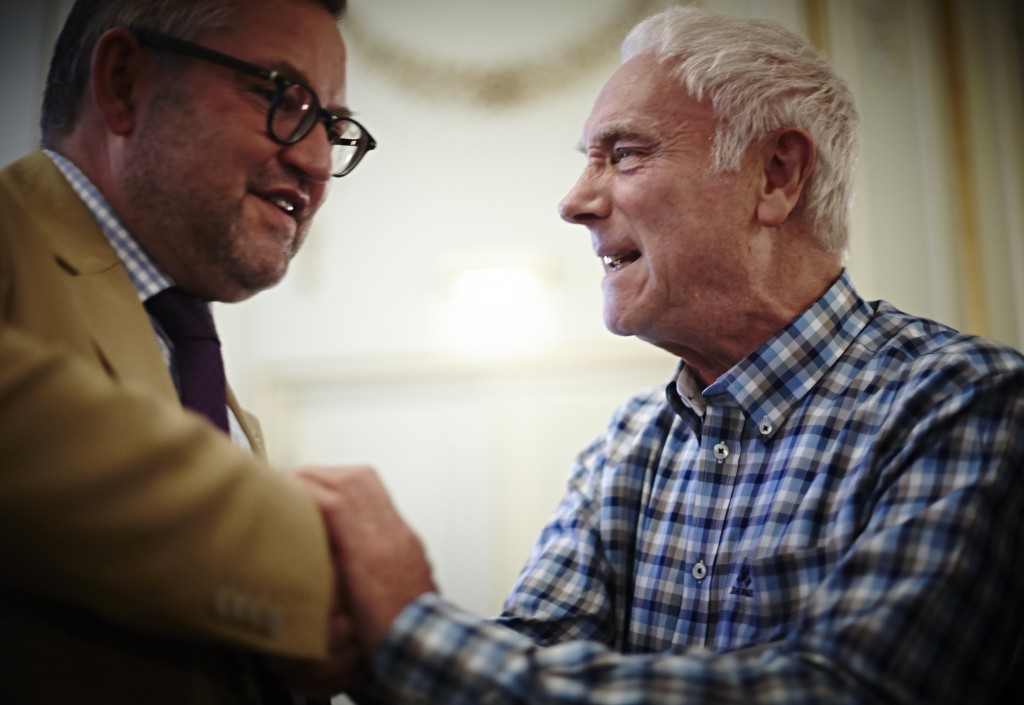 Vi leter etter dyktige og engasjerte medhjelpere i NorVect til små og større oppgaver. Har du lyst til å bidra? Send oss en mail med informasjon om deg selv og hva du kan bidra med (gjerne CV) til info@norvect.no. Er du god på å skrive, regne, tegne, presentere, organisere, programere, administrere eller bare brenner du for å hjelpe andre? La oss høre fra deg!
Vi gjør alt arbeid frivillig, så vi har dessverre ingen midler til å betale lønninger. Belønningen er at vi forhåpentligvis etterhvert kan klare å få skuta på rett kurs igjen her i Norge og resten av Norden.
Foto: Geir Dokken.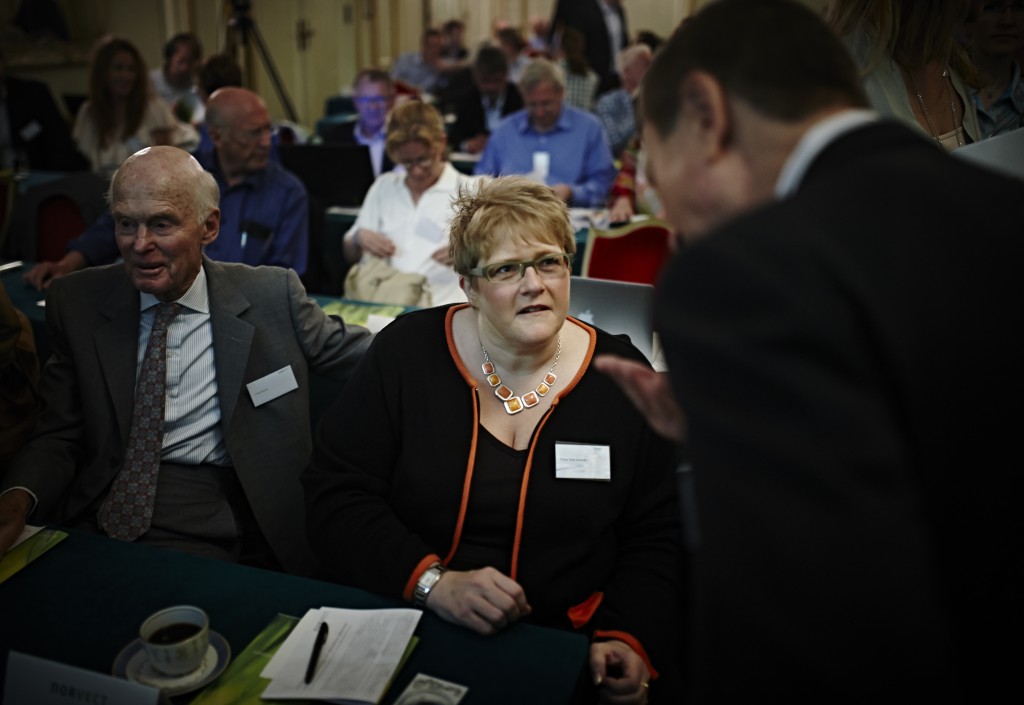 NEWS!!
Some of the leading clinicians and researchers will again come to Oslo, Norway for the NorVect Conference 2015. The main focus of this conference will be the various co-infections, that play an important role in Lyme disease and chronic illness.
Among the speakers for next year's conference we find: Dr. Raphael Stricker, Dr. Brian Fallon, Prof. Garth Nicolson, Dr. Robert Mozayeni, Prof. Volkhard Kempf, Dr. Armin Schwarzbach and Prof Baneth.
More info on topics, further speakers, venue and how to sign up will follow this fall.
As this is all voluntary work, we deeply appreciate any donation, which can be made here: http://norvect.no/donate/
Photo: NorVect/Geir Dokken, 2014
Pasientaktivisme. Krig. Propaganda. Pseudovitenskap. Konspirasjonsteorier. Fagfolk slenger om seg i sin beskrivelse av flåttsyke og leger som forsøker å hjelpe dem. I psykologien sies det at mennesker projiserer egne handlinger over på andre. Det kan se ut til å stemme.
Til tross for stor uenighet, er det én ting alle er enige om. Det trengs mer kunnskap om flått og flåttbårne sykdommer. Med det utgangspunktet burde saken være enkel, men det har vist seg å være svært forskjellige oppfatninger av hva mer kunnskap er. Mens noen søker ny vitenskap, bruker andre tid på å boikotte arrangementer, legge ned behandlingssteder, stoppe forskningsforsøk og pålegge flåttsyke psykiske lidelser. Norge har gått fra vondt til verre når feltarbeid foregår på internett, istedenfor ute i naturen, hvor flåtten oppholder seg. Studier publisert i 2011 viste at det kommer 4 millioner flått til Norge hvert år med trekkfugl. Det er 12 millioner flått siden, hvorav kanskje halvparten har lagt 1500 egg hver. Klimaendringer har resultert i økning og spredning av flåttbestanden, samt andre vektorbårne sykdommer. Det er en grunn til at WHO dedikerte verdens helsedag 2014 til vektorbårne sykdommer.
Smitte over internett
I mai arrangerte NorVect Skandinavias første internasjonale flåttkonferanse i Oslo, hvor verdens ledende forskere og klinikere takket ja til å komme. Fokus var på forskning og erfaringsbasert kunnskap, med ønske å komme videre fra det som i dag har blitt en betent debatt. Faktum er at alvorlig syke mennesker står uten adekvat helsehjelp. Arrangørene av konferansen ble angrepet i kronikker og blogginnlegg, og advarsler ble gitt mot å delta. Konferansen ble omtalt som en alternativmesse, arrangørene pasientaktivister, foredragsholderne var uredelige og drev propaganda av kronisk borreliose. Det ble twitret og blogget om hva som foregikk på konferansen, til tross for at skribentene ikke var tilstede. Fare, fare. Amerikanerne kommer for å spre frykt om kronisk borreliose.
Et kjent virkemiddel i propaganda er å spre usannheter. Kronisk borreliose var ikke et tema på konferansen. For oss som lever i 2014 har ikke flåttbårne sykdommer stagnert på hva kronisk borreliose ikke er. Vi er opptatt av hva flåttbårne sykdommer faktisk er. Flått er bærer av mer enn Borreliose og TBE, deriblant Babesiose, Anaplasmose og Tularemi – også kalt ko-infeksjoner. Det er fullt mulig for et menneske å bli smittet av flere mikrober samtidig. Det kommer an på hvem flåtten har sugd blod fra før deg. En mus? Hoggorm? Trekkfugl? Hare? Elg? Det er ikke pseudovitenskap. Enkelte fagfolk proklamerer at ko-infeksjoner ikke blir overført til mennesker, til tross for flere tilfeller i Norge. Hvis det til nød skulle skje, er det ikke farlig. Tularemi er kun farlig i andre land, som i USA, hvor dødeligheten ubehandlet kan være opptil 20%. Tularemi skal, som Borreliose, meldes til MSIS. Mørketallene er sannsynligvis store. I 2011 estimerte Sverige med nærmere 40 000 borreliosetilfeller. En kan spørre seg hva som skjer på grensen mellom Norge og Sverige? Vi deler skog, men Norge tviholder på 300 årlige borreliosetilfeller. Det er med på å ekskludere forskningsmidler til flåttbårne sykdommer, da sykdommer med lav utbredelse ikke blir prioritert. De utallige menneskene som forteller om langvarig og alvorlig sykdom etter flåttbitt blir pålagt smitte over internett og psykiske lidelser, enda de har positive blodprøver i offentlig helsevesen og tidligere kjent flåttbitt. Flåttsyke blir sjelden sjekket for ko-infeksjoner i Norge, da leger mangler verktøy og retningslinjer for å utrede og behandle infeksjonene.
Bedre vilkår for flått
I mai ble det skrevet om en tidobling av borreliosetilfeller i fire norske fylker. En barnelege avverget krisen med beskyldninger om at leger som behandlet pasienter for borreliose uten at sykdommen var påvist ved anerkjente vitenskapelige metoder, infiltrerte meldesystemet. Hva definerer anerkjente vitenskapelige metoder når forskning konkluderer med at borreliosetester har for lav sensitivitet? Problemet er vel heller de som ikke blir meldt inn, samt andre flåttbårne sykdommer som burde være en del av statistikken. Forskning viser at 50% ikke blir friske etter avsluttet behandling i henhold til norske retningslinjer. Et essensielt spørsmål bør være hvorfor? Det blir for enkelt å skylde på internett.
Tiltak som er gjort i Norge de senere år har resultert i bedre vilkår for flått og smitte den bærer. Deriblant å forby bråtebrann som i enkelte land brukes kontrollert for å holde flåttbestanden nede. Ild, tørke og å knuse flåtten, dreper den. Samt enkelte fiender den har i naturen, som snylteveps og sopp. Utover det kan flåtten overleve vinteren og flere døgn i en fryser. Forskere har oppdaget at flått infisert av Anaplasma phagocytophilum produserer mer antifryseproteiner enn uinfisert flått. En vinn-vinn situasjon for både flått og bakterie. Begge får større mulighet til å overleve og formere seg videre.
Hva får såkalte eksperter til å tro at de besitter all kunnskap om den 200 millioner år gamle midden som har overlevd to masseutryddelser, deriblant katastrofen som for 65 millioner år siden utryddet dinosaurene? Bakterier, virus og parasitter, som kan invalidisere mennesker, gjør flått mer rustet i sin overlevelse. Når fagfolk beordrer krig mot pasienter som ligger i mørke rom og er lenket til rullestol har de nok misforstått hvem den egentlige fienden er.
David møter Goliat i kampen for å bli sett, hørt og respektert. Medisinske sannheter varer ikke evig. Hvor lang tid vil det gå før neste medisinske sannhet står for fall?
Tekst: Hansson. Foto: Geir Dokken og NorVect.
Lege Preben Aavitsland proklamerer at han hjelper borreliosepasienter, men gikk nylig til frontalangrep på en pasientinitiert konferanse, hvis formål utelukkende var å bringe leger og forskere sammen for å dele kunnskap og skape dialog innen et område der vi fortsatt mangler kunnskap.
I hans polemiske innlegg omtaler han NorVects Internasjonale Konferanse om Vektorbårne Sykdommer for "alternativ", og postulerer at en kommersiell industri lurer pasientene til å tro på diagnoser og mirakelkurer. Ifølge Aavitsland er pasientene aktivister som på død og liv vil ha en diagnose og at det mest nærliggende er smitte fra en "dødelig epidemi" som sprer seg via internett. I følge han, har pasientene "kapret en diagnose og gjør den om til sitt formål".
Det er skremmende at en lege uttaler seg så skråsikkert og arrogant innenfor et medisinsk felt der det fortsatt er mange ubesvarte spørsmål. Han behandler vitenskapen som et historisk ubestridelig faktum og at han selv besitter den fulle og hele sannheten. Det er en absurd situasjon for pasienter å være så syke, ikke få helsehjelp, og samtidig bli hengt ut som aktivister av leger i det offentlige rom.
En global epidemi av vektorbårne sykdommer
At vi står overfor en epidemi er ikke ubegrunnet. I over 65 land stiger smittetallene for borreliose. I USA oppjusterte helsemyndighetene det årlige smittetallet med 1000% i fjor. Vektorbåren smitte er en av de største helsetruslene vi står ovenfor. Derfor dedikerte også WHO verdens helsedag 2014 til dette temaet. Borreliose er heller ikke den eneste infeksjonen som kan smitte via flått – man kan få flere titalls infeksjoner ved ett enkelt flåttbitt, så vi står ovenfor en heterogen pasientgruppe som ikke bare er smittet av én, men flere multiple ko-infeksjoner.
Ingen alternativ retning
La oss også legge all tvil til side. Dette er ingen alternativ retning ved siden av skolemedisinen. Det dreier seg om vedvarende infeksjoner som etter 2 ukers antibiotikabehandling fortsatt gjør pasientene syke – et fenomen som Aavitsland kategorisk avviser kan være mulig. De såkalte "alternative legene" som holdt foredrag og inviterte til dialog på konferansen i mai, er erfarne klinikere og forskere med flere tiårs erfaring og flere hundre fagfellevurderte artikler. De har erfart at ved å kombinere antibiotika og forlenge behandlingen, kan man i betydelig grad bidra til en tilfriskning av denne pasientgruppen. I Norge anser man langvarig infeksjon for ikke-eksisterende. Men hvordan kan man avvise en pågående infeksjon, da nåværende borrelia-tester kun fanger opp 50% av tilfellene? Det foreligger minst 77 vitenskapelige artikler om persistent infeksjon til tross for konvensjonell behandling. I følge amerikanske helsemyndigheter behandler nå 56% av legene i USA lenger enn 2 uker og stadig flere stater endrer lovgivningen slik at leger gis frihet til å behandle utover normert tid. Da kan man spørre seg om hvor alternativt dette er?
Sjarlataner og grove beskyldninger
Aavitsland var selv ikke tilstede på konferansen, men går ikke av veien for å rette ubegrunnede anklager mot flere, herunder bl.a. Prof. Shah. Hun leder et av de største referanselaboratoriene for flåttbårne sykdommer i USA og har over 20 års erfaring innen immunologi og mikrobiologi. At hun avdekker flere positive prøvesvar er ikke så underlig når det offisielle gjennomsnittet ligger på 50%? Retningslinjene krever minst 5 borreliaspesifikke bånd ved en såkalt Western Blot IgG test for å tolke et resultat som positivt, mens laboratoriet til Shah krever 2 bånd. Tolkningen er ulik verden over – i Kina kreves det kun ett borreliabånd for å slå ut positivt.
Testene til Infectolab i Tyskland blir nevnt som noe "fagfolk" i Europa og USA advarer mot. Disse testene er dog godkjente og akkreditert av Tysklands øverste akkrediteringsmyndighet.
Aavitsland trekker frem beskyldninger mot Prof. Eva Sapi om forurensing av borreliatester til egen vinning, men unngår å nevne at testene umulig kan ha vært forurenset, fordi pasientprøvene befant seg i Pennsylvania, 30 mil unna laboratoriet i Connecticut, der kontrolltestene var oppbevart.
Han beskylder Dr. Burrascano for å ha mistet lisensen. Dette er en grov beskyldning av en lege som har aldri mistet autorisasjonen, men valgte etter eget ønske å stoppe som kliniker og fortsette som forsker innenfor Biotech. Dr. Horowitz, som har behandlet 12 000 pasienter i snart 30 år, anklages for å ha skrevet en bok om sin filosofi uten vitenskapelig hold. Hadde Aavitsland satt seg inn i dette temaet, ville han sett at boken er basert på flere hundre vitenskapelige referanser.
Sabotasje og svertekampanjer
Aavitsland hevder at han beskytter pasientene, men i total mangel på empati og ydmykhet, gjør han det motsatte. Han medvirket til stengingen av Norsk Borreliose Senter, slik at hundrevis av pasienter mistet sitt behandlingstilbud. Han var pådriver for at Prof. Laane og Prof. Mysterud måtte stoppe sitt forskningsprosjekt og destruere alt materiale, til store protester fra pasienter som endelig hadde funnet mulige svar på lidelser det offentlige helsevesenet ikke har kunnet hjelpe dem med. Han initierte en email boikottkampanje ved nyåret med det formål å bevisst spolere et positivt samarbeid mellom helsemyndighetene og pasientorganisasjonene. Resultatet var at pasienter måtte ta opp private lån og samle inn midler for å gjennomføre konferansen i mai.
Hvilke krefter er det som er i sving her? Hva er motivasjonen når en lege, som aldri selv har behandlet en borreliosepasient, spolerer ethvert forsøk på å formidle forskning om de komplekse «emerging diseases» som sprer seg med akselererende hastighet verden over. Helsedirektoratet stilte på konferansen og uttrykte positivitet, engasjement og nysgjerrighet for dette fagområdet. Det er synd at leger som Aavitsland ikke kan gjøre det samme.
Last week, the Swedish channel SVT broadcasted the Lyme movie: "Lyme Disease: A Silent Epidemic" by the French movie maker, Chantal Perrin. Without her knowing, the Swedish channel added 4 statements before the movie started. Read SVT's statements and Perrin's answers below:
Perrin's answer to SVT:
Some countries like Switzerland, the Netherlands or the United States have made a serious step forward to a better understanding of Lyme disease. The 4 statements below represent the old vision. Canada, more than 10 US states have passed laws in order to allow Lyme doctors to treat their patients on a long term basis. Virginia has passed a law so that patients must be warned against the low accuracy of the serologic tests (the physician must warn their patient that negative tests do not mean that they are not carrying the infection) .
1) The film is produced in France and naturally reflects the french debate rather than the Swedish one.
(Filmen er producerad i Frankrike och speglar främst franska förhållanden och fransk debatt)
Answer: The film reflects the situation in most industrialized countries and not only France. A few countries have made an update and state that the description of the illness made in 2006 (the official guidelines), and the recommendations for diagnosis and therapy are not accurate and should be reviewed at the light of recent publications.
2) Swedish health authorities are convinced that Lyme disease as we know it is not chronic, and that antibiotics for more than three weeks is not scientifically motivated.
(Läkemedelsverket och Socialstyrelsen rekommenderar högst tre veckors antibiotika med hänvisning till att längre behandlingar inte visat sig ha bättre effekt)
Answer: Health authorities in some countries still maintain that Lyme disease can be cured with 3 weeks of antibiotic therapy. If that was the case there wouldn't be a Lyme problem. It has been proved scientifically in several animal species and in humans that the bacteria Borrelia could resist after several months of antibiotic treatments. A major paper published by Monica Embers et al. in PLOS One confirmed this fact. Several open studies showed the efficiency of prolonged antibiotic treatment. Two randomized studies, which are published, showed the superiority of antibiotic versus placebo when a precise end-point was measured. A huge number of people around the world have seen severe symptoms diminished or disappear after a few months of combined anti-infectious drugs (antibiotics or natural treatments). The chronic or non chronic debate is irrelevant; These bacteria are persistent. They can take different forms to avoid the immune system and atbx treatments. The aim is to attack them in their different forms and that is the ground of research for many scientists around the world. Unfortunately, research on this topic is usually not very well funded because of the controversy.
3) The African borrelia is a different disease, caused by another bacteria than ours.
(Afrikansk borrelia ä en annan sjukdom än den i Sverige och vållas av en annan bakterie)
Answer: The African borrelioses are caused by one of borrelia species. It is still borreliosis. Lyme disease is the name that was given to the illness when it was discovered in the Lyme district at the end of the 70s. In Germany and Eastern Europe, scientists speak about borrelioses. B. crucidurae, found in Africa, is giving relapsing fever, that is the reason why it is often mistaken for malaria. This species is now isolated in Morocco, Spain and in the south of France. There are more than 30 strains or Borrelia found in humans and they each give different signs and symptoms (neurological, arthritic, cardiac ). New strains are discovered each year. B. miyamotoi is now identified in patients in Asia, Eastern and Western Europe, Canada and the USA. This species is usually not detected by routine serologic tests. It is responsible for both clinical pictures, either Lyme disease or relapsing fever.
The new Borrelia that have been discovered recently, especially Borrelia miyamotoi can be responsible in man for either Lyme-like disease or relapsing fever. This species, as the novel Borrelia sp. discovered in Boston (Lee et al. Int J Mol Sci 2014,15, 4284) are genetically belonging to the relapsing fever borreliae as the African strains like Borrelia crocidurae.
4) There is no evidence that rodents in our homes spread ticks. In Sweden the predominant agent is roe deer.
(I Sverige beror inte en eventuell ökning av borrelia på möss och råttor i bostäderna.)
Answer: Rodents are the reservoir of all borrelioses. The tick will be infected by biting a rodent and then will transmit to bigger mammals like dogs or human beings. The role of deer is to host the tick, especially when breeding. But the deer is not a reservoir of the disease as huge as the rodents are. You can find Lyme disease in forests without any deer. But a lot of deers or cattle means a lot of dwellings for ticks and thus an even greater number.
Conclusion : In my opinion, the film was giving a mild account of reality. We did not want to say all that we learned about those tick-borne diseases. We avoided talking about transmission although there is more and more evidence that there is foetal and sexual transmission. We also avoided mentioning that B. miyamotoi, one the most dangerous strain of Berrelia, is now found in the ticks of European forests like the Ardennes or in Alsace.
What may be different between France and Sweden is information and prevention, that exists in your country and not in France.
Abstract: Two-tier serology is often used to confirm a diagnosis of Lyme disease. One hundred and four patients with physician diagnosed erythema migrans rashes had blood samples taken before and after 3 weeks of doxycycline treatment for early Lyme disease. Acute and convalescent serologies for Borrelia burgdorferi were interpreted according to the 2-tier antibody testing criteria proposed by the Centers for Disease Control and Prevention. Serostatus was compared across several clinical and demographic variables both pre- and post-treatment. Forty-one patients (39.4 %) were seronegative both before and after treatment. The majority of seropositive individuals on both acute and convalescent serology had a positive IgM western blot and a negative IgG western blot. IgG seroconversion on western blot was infrequent. Among the baseline variables included in the analysis, disseminated lesions (p<0.0001), a longer duration of illness (p<0.0001), and a higher number of reported symptoms (p=0.004) were highly significantly associated with positive final serostatus, while male sex (p=0.05) was borderline significant. This variability, and the lack of seroconversion in a subset of patients, highlights the limitations of using serology alone in identifying early Lyme disease. Furthermore, these findings underline the difficulty for rheumatologists in identifying a prior exposure to Lyme disease in caring for patients with medically unexplained symptoms or fibromyalgia-like syndromes.
Alison W. Rebman, Lauren A. Crowder, Allison Kirkpatrick, John N. Aucott, June 2014, Clinical Rheumatology.