The "Take a Bite Out of Lyme Disease" Challenge kicks off tomorrow March 1st, 2015. The purpose is to raise awareness and funding for improved Lyme Disease diagnosis and treatment.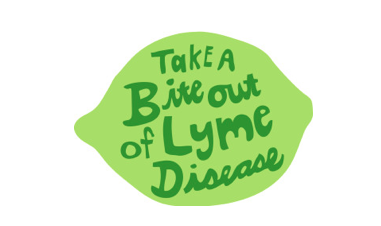 Are you in? GREAT!!

Then follow the three easy steps below and donate $10 to ILADS. Prefer not to take the bite? That's okay too! Donate $100 to ILADS instead.
1. TAKE A BITE: Bite a lime and TAKE A PHOTO OR A SHORT VIDEO of the act!
2. SHARE A FACT: State ONE BRIEF FACT ABOUT LYME DISEASE. You can say them in your video, write them on your photo, or include them in your post. Help us spread the true facts about Lyme Disease!
3. PASS IT ON: Keep the campaign going — CHALLENGE THREE OTHER PEOPLE – your friends, family, whomever! – to take a bite! Mention them in your video or if you do a photo tag them in your post.