Vi trenger forskning som kan utrede om infeksjoner med borrelia og/eller andre mikrober er mulig årsak til psykiatriske lidelser. Dette bør være interessant – også for psykiatere og andre forskere i vårt land.
Kronikk av Prof Emeritus i farmakologi Per Løkken.
Gjengitt i sin helhet fra Dagens Medisin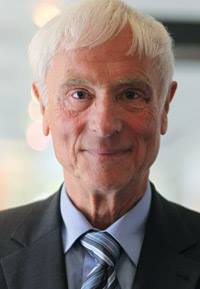 HER FØLGER to sykehistorier som er basert på pasientenes egne angivelser og erfaringer: Moren ble bitt av mange flått i 2011 og 2012. Allmenntilstanden ble forverret gradvis, og i 2012 ble hun innlagt i slagavdeling med venstresidige lammelser. Diagnose: Mulig hjerneslag. Antikoagulantia.
Kvinnen ble sendt hjem i rullestol, men ble stadig sykere og fikk flere symptomer: Lammelser i mange kroppsdeler og fikk epileptiske anfall, tics, dobbeltsyn, hode- og leddsmerter.
Etter å ha blitt ett hundre prosent sengeliggende, ble hun på nytt akuttinnlagt i sykehus: Ett bånd i spinalvæsken. Smittet med borrelia, antatt å være en gammel infeksjon.
NORSK DIAGNOSE – Tenk positivt, så går det over. Kvinnen ble igjen sendt hjem i rullestol, med beskjed om å dra til Cato-senteret i Son for opptrening.
Deretter søkte hun hjelp i det private helsevesenet.
Ved lab-tester og kliniske undersøkelser i Europa og USA ble det diagnostisert aktiv borreliainfeksjon – samt koinfeksjoner: Bartonellose, babesiose, anaplasmose, mykoplasmose og tularemi.
Fra mars 2013 fikk hun privat behandling i Tyskland og USA. Fra å være 100 prosent sengeliggende – har hun fått livet tilbake. Nå er hun oppegående og har en vesentlig forbedret livssituasjon.
DATTEREN. Kvinnens datter (født 1991) ble bitt av flått i 2003. Det var en rød ring (EM) på bittstedet, hun fikk ingen behandling.
Noen år senere ble det konstatert mononukleose og gulsott, deretter gradvis utvikling av symptomer som: hukommelses- og konsentrasjonsproblemer, insomnia, depresjon, utmattelse, tåkesyn, hodepine, leddsmerter, panikkanfall og svekkelser i armer/hender. Hun mistet evnen til å organisere, lage mat og ta vare på seg selv.
Deretter ble det inn og ut av psykiatrien i ni år: Epilepsimedisin og antidepressiva ga ingen bedring. På skolen fikk hun beskjed om at hun var lat og måtte ta seg sammen. Hun klarte kun å lese enkle tekstmeldinger og måtte slutte på skolen.
SAMSVAR. I 2013 innså moren samsvarigheten mellom sine og datterens mangeårige symptomer og lidelser. De reiste begge til Tyskland, og her viste lab-testing av datteren at hun hadde infeksjon med borrelia, bartonella, babesia og klamydia.
Etter returen til Norge oppsøkte de en universitetsklinikk og fremla de utenlandske lab-resultatene. I klinikken fant man økte celletall og proteiner samt 20 bånd i spinalvæsken. Ifølge legene kunne dette være forenlig med en aktiv borreliainfeksjon. Angivelig hadde de ingen kunnskap om bartonella og babesia.
Etter innstendig anmodning fikk datteren én måneds IV-infusjon med ceftriakson. Søvn og konsentrasjon ble bedre, og hun klarte å lese en halv side i en bok. Etter påtrykk om videre behandling fikk hun ytterligere én måneds IV-infusjon. Bedringen fortsatte og hun kunne lese flere sider. For første gang på ni år var hennes sykdomstilstand sterkt forbedret, men deres ønske om fortsatt behandling ble avslått.
NY TYSKLANDSTUR. Mor og datter reiste igjen til Tyskland, der datteren ble symptomfri i løpet av seks måneders IV-behandling med antibiotika. Hun føler seg nå helt frisk.
Hennes status før behandling i Tyskland: Syk og ingen skole i ni år. Men i 2014 fikk hun livet tilbake. Hun gikk 12 mil, besteg to fjell, startet med langrenn og snowboard. Så startet hun voksen-opplæring – og får kun toppkarakterer.
FORBEDRINGSPOTENSIAL? Kan slike historier berettige refleksjoner og selvransakelse i det norske fagmiljøet for borreliose? Norsk helsevesen – og legene – fungerer meget bra på mange områder, men den aktuelle pasientgruppen blir stemoderlig behandlet. Det er derfor grunn til å spørre om borreliose-fagmiljøet har et forbedringspotensial?
De to kasuistikkene er representative for hva mange pasienter med kronisk borreliose har erfart: Deprimerende møter med det offentlige helsevesenet. Der møtes de med skepsis og mistro, og de fortelles at deres lidelser er psykosomatiske.
Mange norske pasienter har reist – eller ønsker å reise til utlandet – for å få hjelp. Dette er kostbart og ikke uten problemer. Følgelig er det bare pasienter som økonomisk, intellektuelt og på annen måte er ressurssterke, som har denne muligheten.
BARTONELLA OG BABESIA. Borreliose, bartonellose og babesiose er globale «emerging diseases», som etter hvert huses i mange norske pasienter. Det er bemerkelsesverdig at man i den norske klinikken, neglisjerte – og angivelig ikke hadde kunnskaper om – babesia og bartonella.
Så vidt jeg kjenner til, har norske leger hittil utvist liten interesse for diagnostikk og behandling av kroniske infeksjoner som disse. Det er merkelig.
NEVROPATISKE SYKDOMMER. Datterens historie er tankevekkende, og den er ikke enestående.
Infeksjoner som en mulig årsak til mental sykdom er en omdiskutert, men relevant problemstilling. Vi trenger forskning for å utrede om infeksjoner med borrelia og/eller andre mikrober kan være en mulig årsak til psykiatriske lidelser. Dette bør være en aktuell og interessant problemstilling, også for psykiatere og andre forskere i vårt land.
Ingen oppgitte interessekonflikter